Hiking
the EstereL massif offers a wide range of very pretty walks
Mediterranean and Estérel
heart of a protected area
Discover a privileged space offering original ballads.
For a weekend, recharge your batteries under the sun of the Côte d'Azur.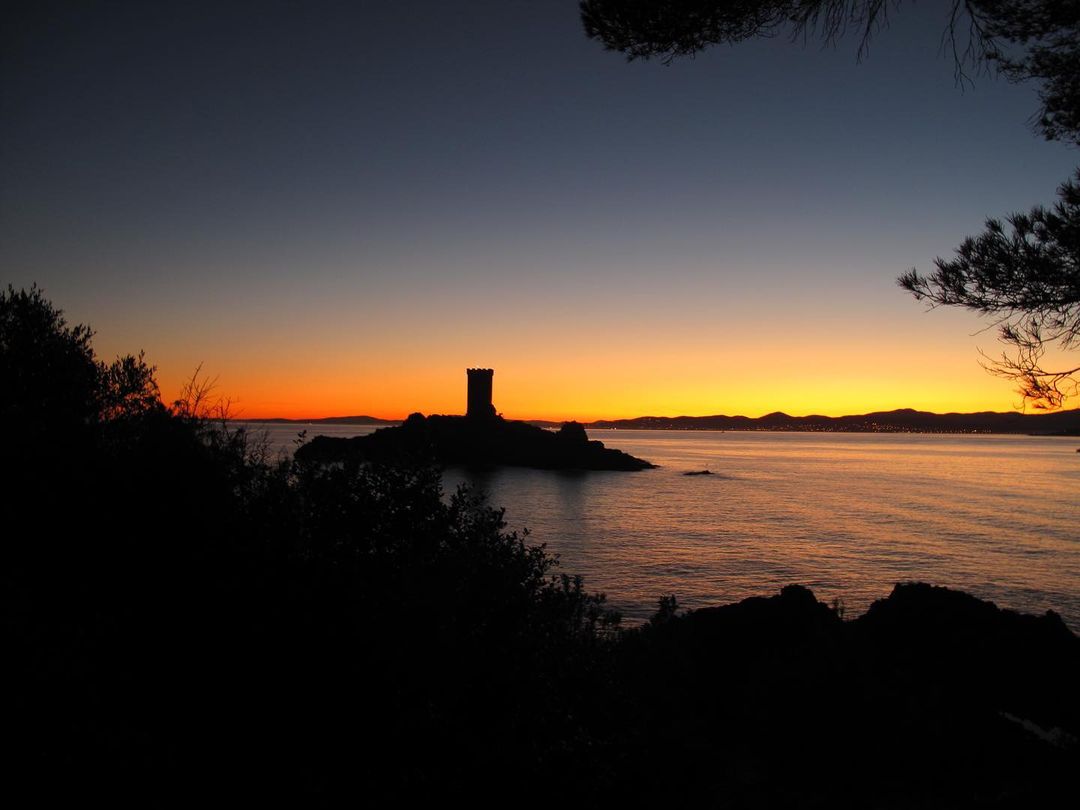 Cape Dramont
The yellow marked path by the sea follows the cut of the rock, arriving on an overhang. Continue to the right up the narrowing path. At the top, turn left, the path follows the top of the cliff with breathtaking views! At the next intersection, take the path on the right which climbs and joins the paved track. Climb up to the semaphore to discover a breathtaking panorama. Go back down and continue to the right on the tarmac track which overlooks the southern slope of Cap Dramont. At the end of the track, take the path on the right which brings you back to the starting point. You can take a detour to the left at Port du Poussaï, a typical and colorful little port.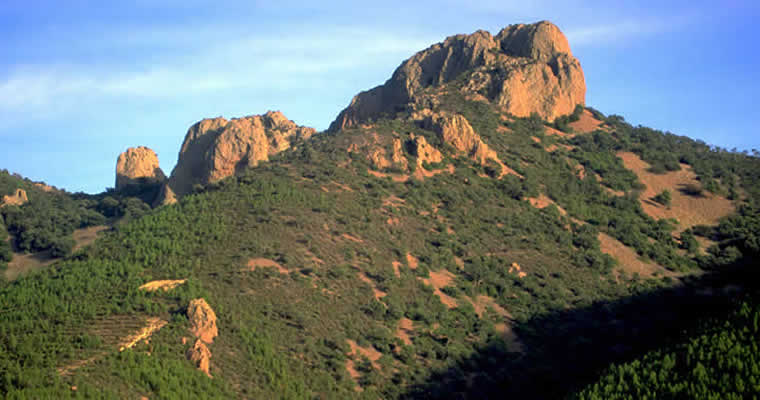 The Peak of Cap Roux
A grandiose site whose red rocks plunging into the sea are characteristic of the Estérel massif. From the summit (454 m) of Cap Roux, the view extends to 360 degrees, exceptional panoramas. The loop route takes you to Agay and discovers the botanical wealth of the maquis: in autumn, the arbutus trees and their fruits; in spring, asphodels; and always, the purple glow of this volcanic rock.
All day long, a superb spectacle awaits your eyes!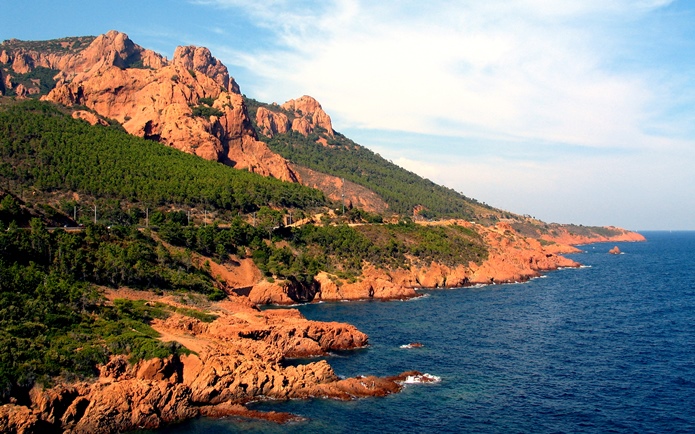 The Estérel massif
With scarlet colors, it plunges directly into the turquoise sea of the Mediterranean, between Saint-Raphaël and Mandelieu, while its inner part advances into the lands of the Var. The unique rock that makes up this massif, porphyry, blends together with the singular multicolored tones of the Côte d'Azur.
A classified natural park, the heart of the massif has remained virgin, neither hamlet nor village, just isolated forest houses. Formerly, the tormented relief of this mountain sheltered dens of brigands. Come and get lost in their wake...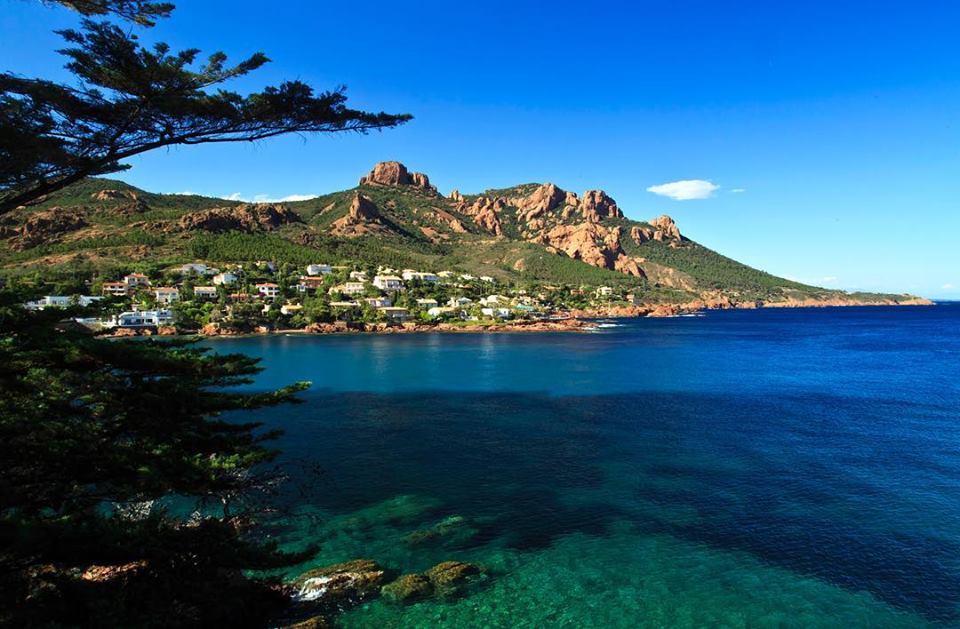 The bay of Agay and its coastal hike
In the Bay of Agay, hike by the sea on an old customs trail.
From Dramont, several kilometers of creeks, and, offshore, scattered islets, including the Ile d'Or.
The relief is made up of a wide variety of very colorful rocks. The trail runs on both sand and rocks.
The Massif de l'Estérel offers walkers fragrant, preserved and colorful vegetation. It forms a magnificent playground and many active leisure activities are offered: hiking and horseback riding, mountain biking, climbing, etc.
Nature in the heart of the city
Visit Saint-Raphael
Under the sun of the Côte d'Azur, discover our paradise.
66 rue Henri Vadon - 83700 Saint Raphael